Supporting Logistics with
Accomplishments and Trust
As a leading service provider engaged in international air cargo operation within JAL Group,
JAL Cargo Service offers a wide range of services related to air cargo at Narita Airport.
In addition to the handling of international cargo of Japan Airlines and overseas airlines, departure and arrival cargo operation, warehouse handling, and overland logistics services,
we provide training both to domestic and overseas staff, where we act as a support center for international air cargo traffic services of Japan Airlines.
Export Cargo Handling
So that customers can entrust their cargo to us without worrying, we prioritize guaranteeing safety above all in every situation, and our expert professionals collaborate to provide high-quality transportation services. To reduce the risk of damage to cargo, we provide a variety of transport materials to meet the needs of our customers.
Read more about the sales of transport materials used for export and import.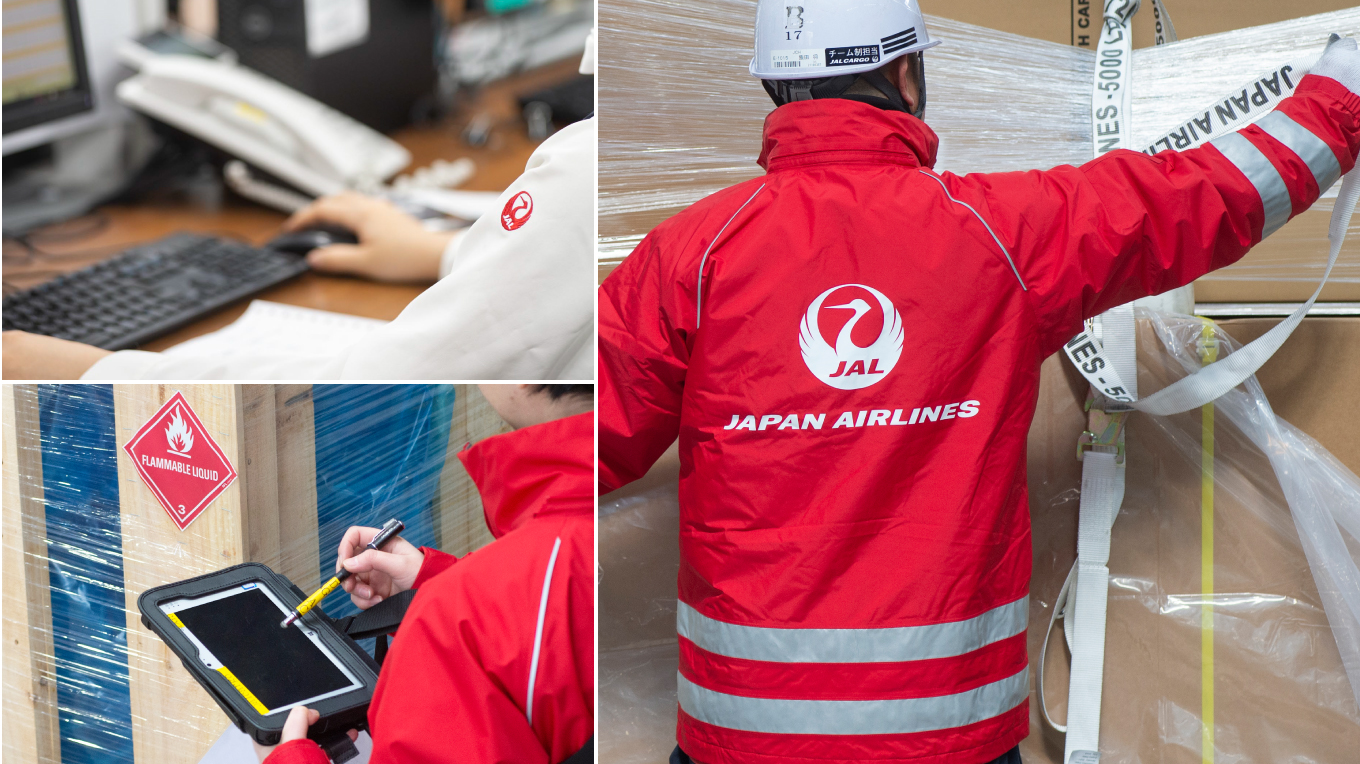 JAL Cargo Service has introduced DG AutoCheck (a system intended to electronically transform the information indicated on Dangerous Goods Declaration), and we are working to improve quality of DG acceptance.
The precision with which we accept dangerous goods has improved, and our handling is efficient and precise.
Import Cargo Handling
The JAL Cargo Building is the largest cargo facility in Narita Airport, where the main activity is to handle imported cargo.
We are entrusted with the handling of cargo from JAL and over 40 overseas airlines. We are the only company in the bonded storage area of Narita Airport that has the automated rack capable of high-density storage, where we efficiently perform carry-in and carry-out work, handing over cargo promptly without making our customers wait.
JAL Cargo Portal Website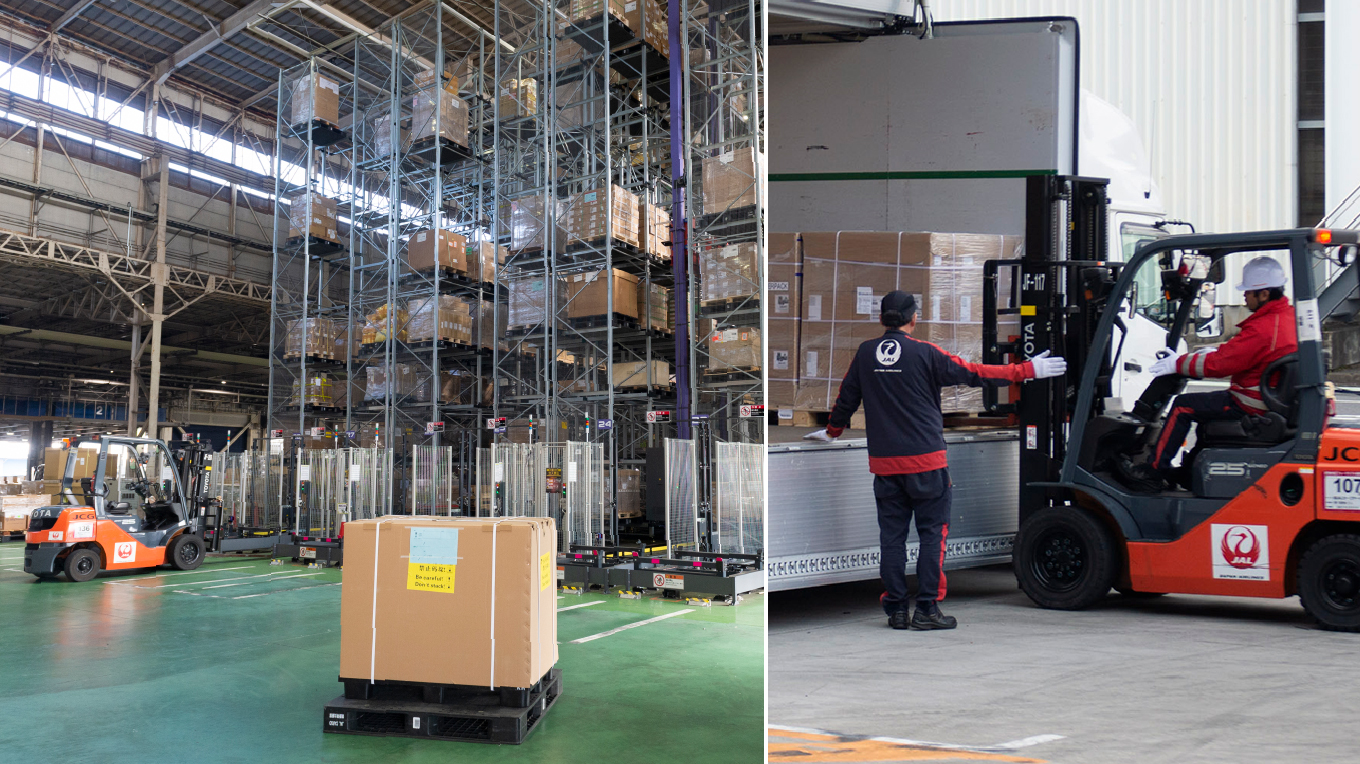 We are the only loading service provider in the northern cargo area, where we deliver our customers' cargo safely and reliably, since we do everything from bond-in work to truck loading.
We would like to note that our bond-in and bond-out works are efficient, because we use a system that manages everything up to loading onto trucks, using 49 truck docks, the greatest number anywhere in the cargo area.
By assigning loading staff, we remove the burden of our customers for searching for cargo in the pick-up area, as well as remove the burden of loading onto trucks.
By issuing ID cards to our customers, we are able to enhance security and carry out reliable work by scanning the ID cards when cargo is loaded.
Logistics Services
We provide a complete high-quality total service by combining several logistics services including cargo handling, sorting, and delivery at JAL Cargo Service's warehouses.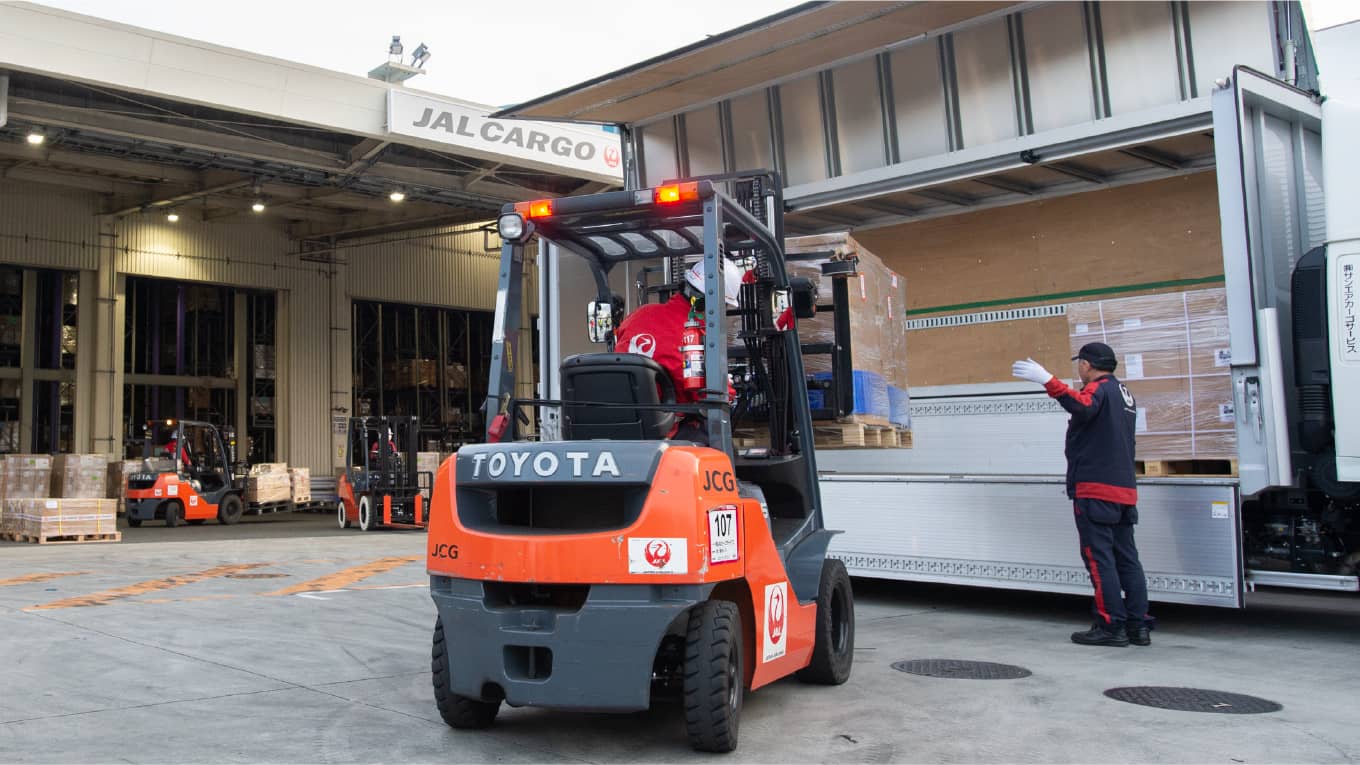 Mail Duties
At JAL Cargo Service, our mail team is staffed with experienced, dedicated members.
We are also entrusted with work from Japan Post Co., Ltd., and our handling is swift and careful.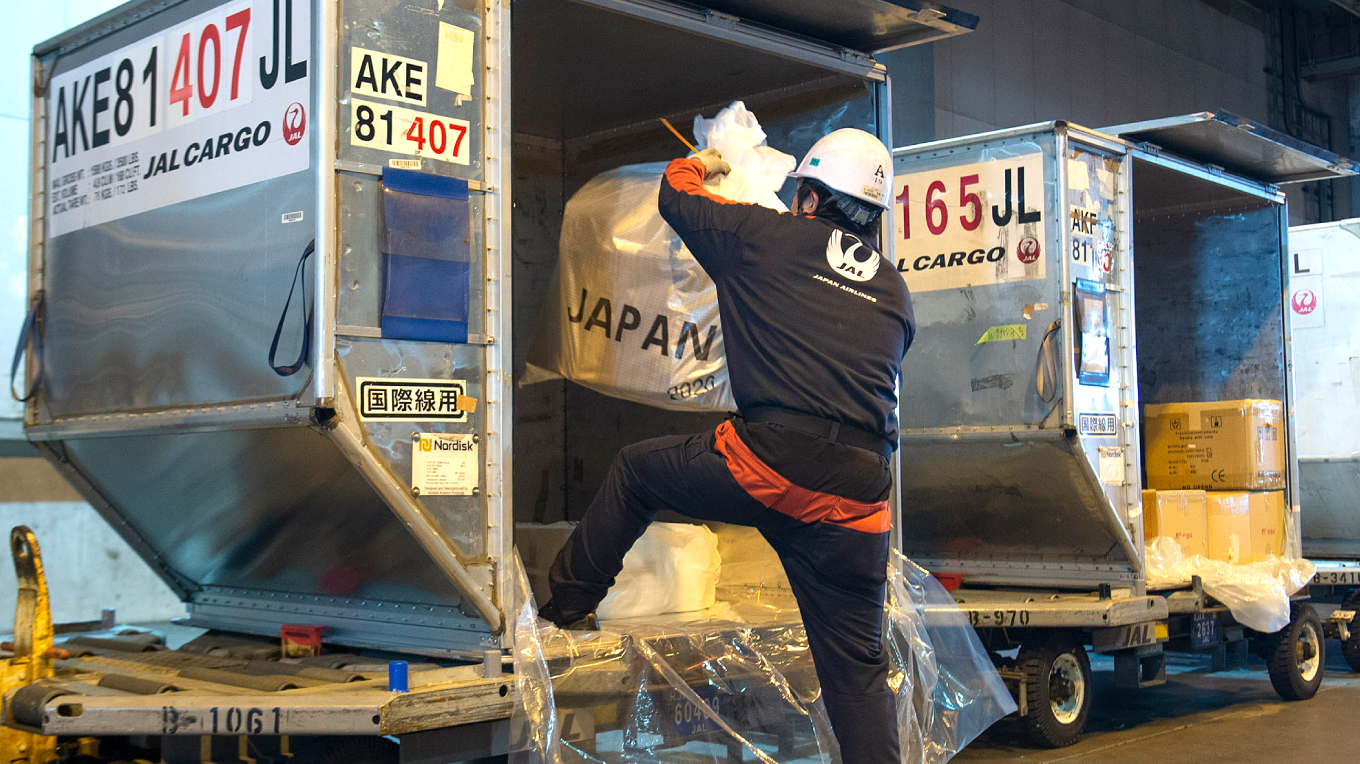 Our company's services comply with aviation-related regulations.