Our goal is to reduce delivery costs and damage risks.
You can expect to reduce delivery lead times and delivery costs by choosing our company's airport warehouse as the shipper's designated warehouse.
In addition, the risk of damage to cargo can be lowered, and improved safety can be expected, since the number of times cargo is loaded and unloaded decreases by using these storehouse services.
Our services can be used in a wide range of products including fresh cargo, urgent shipment of parts and materials, chilled or frozen cargo, and cargo originating from outside Kanto region.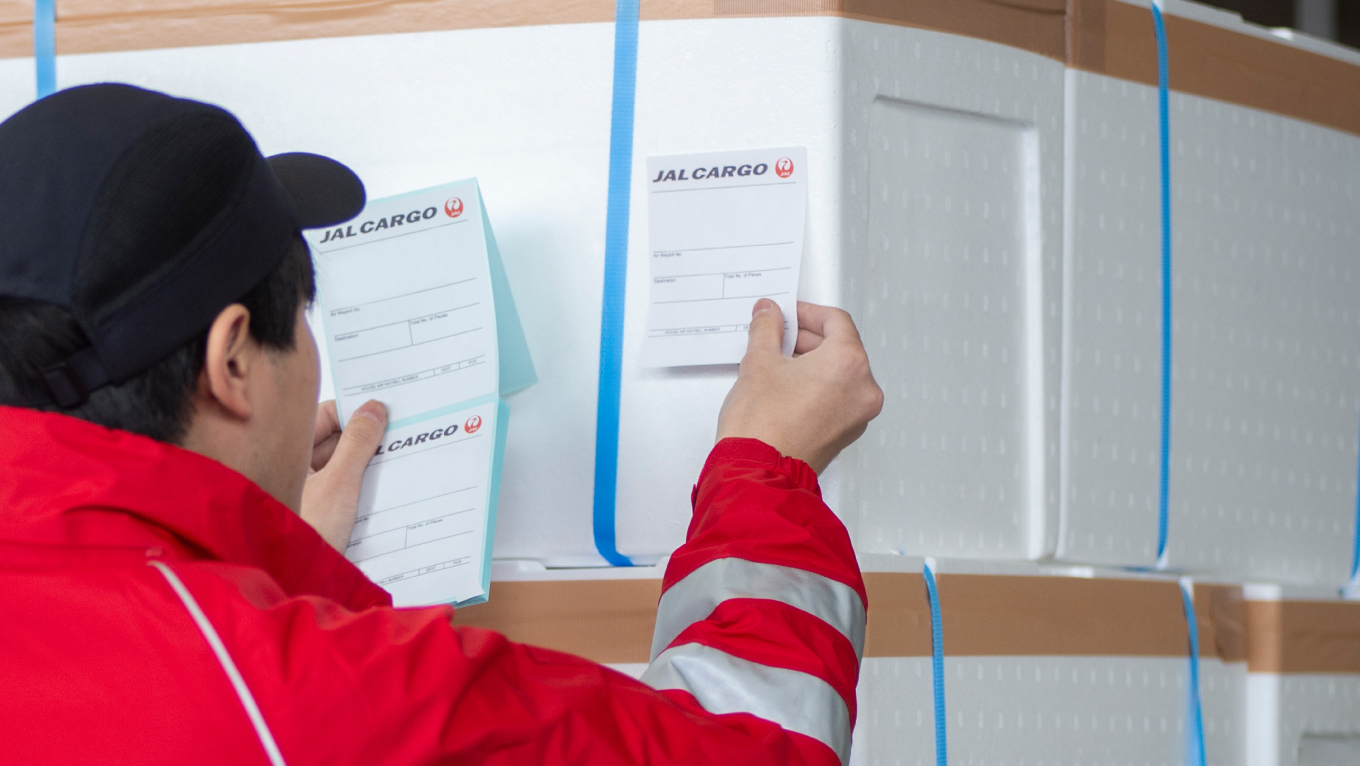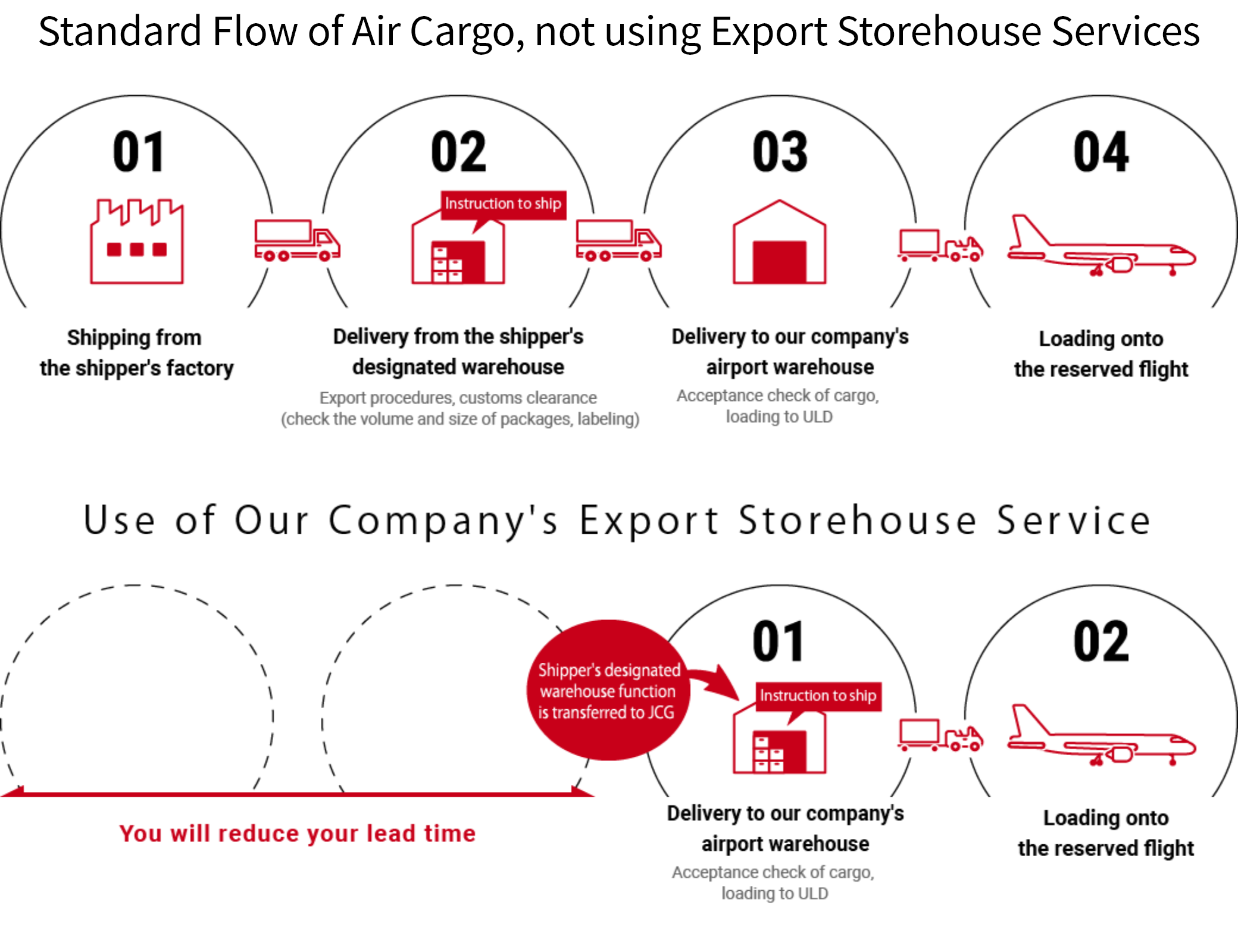 Our services
Receiving export cargo before customs clearance
Explosives inspection
Check the volume and size of packages
Labeling
Collective packaging
Special storage such as storage in freezing/refrigerative facilities or storage of valuable goods in a valuable goods room
Refilling dry ice
Loading onto aviation ULD
Quarantine inspection in our company's warehouse for live animals

We provide inspection spaces and our company's employees will be present during the inspection.
Inquiries
Storehouse Group
TEL

FAX

+81-476-32-7856

Business hours

06:00-21:00
Other Inquiries