Safety = Safe Operation + Aviation Security + Cargo & Mail Safety + Work Safety
Each staff member is expected to think about safety and security,
and to act on those thoughts by utilizing a risk management system.
To improve safety and quality, we aim to foster a culture of PDCA.
Philosophy and Organizations to Maintain Safety
Staff Training
To provide safer and higher quality services, we train our staff based on international standards, including specialized cargo training meeting the requirements of IATA Safety Operational Audit (IOSA) and dangerous goods training based on the IATA regulations on dangerous goods.
・Specialized cargo training
・Cargo safety training
・Aviation security training
・Dangerous goods training
・Safety management systems*
*Safety guidelines, organizational systems, division of responsibility, methods for risk management, and other organizational efforts to implement safety management
Efforts to Meet SDGs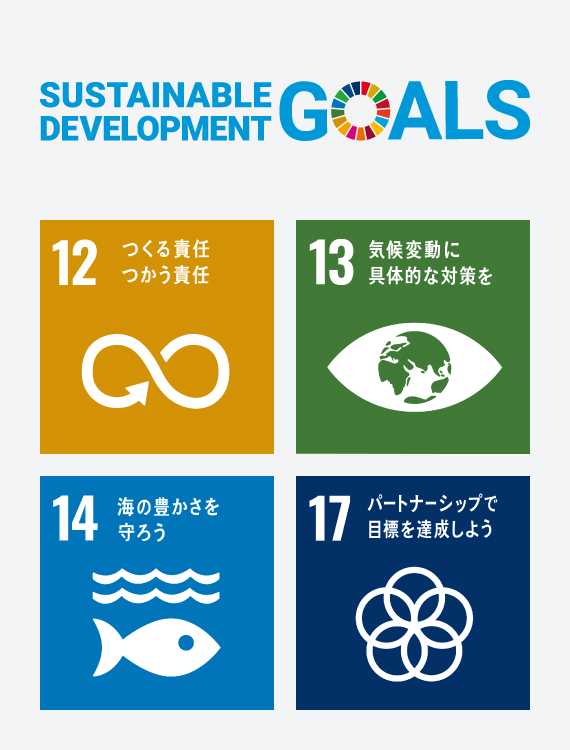 Environmental Considerations
Recycling polyethylene sheets
When transporting air cargo, including a variety of daily necessities such as pharmaceuticals and food, we use polyethylene sheets to prevent water damage to cargo. Rather than disposing of such plastic materials after transport, we have been providing them to Ripro Inc.for the past 40 years, a company that manufactures and sells recycled products such as boundary stakes used in the cadastral survey business.
Among those products, some information posts containing IC tags have been placed in tourist destinations, where they also contribute to the invigoration of local communities by distributing local information from the posts to smartphones.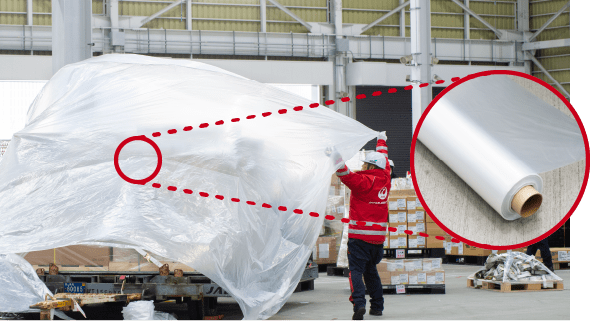 Polyethylene sheets used to prevent water damage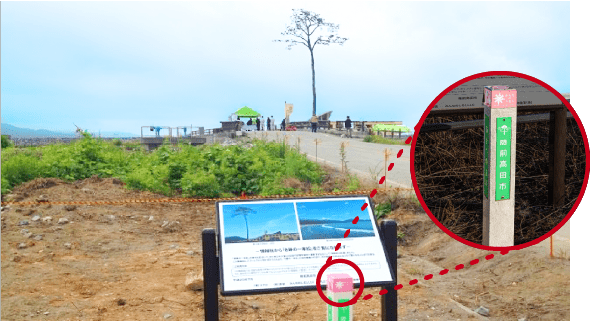 Information post in front of the miraculous single pine tree of Rikuzentakata City