Top Message
In the modern era, consumables such as food and clothing, along with medical supplies, supporting people's lifestyles and health, are being delivered to the global market. Precision equipment supporting cutting-edge technology and a diverse variety of raw materials are also regarded as global products. In recent years, the amount of international small packages has also been increasing. Air logistics delivers every kind of item rapidly and reliably to customers. Whenever something unexpected happens, such as a natural disaster or a global pandemic, it will have a significant impact on people's lives and industries. Nevertheless, air logistics, which provide lifelines that speedily connects the world beyond national borders, are not allowed to stop, even for a moment.

JAL Cargo Service continues to strive and challenge itsself to contribute to the advancement and development of a sustainable society with a strong sense of mission and pride to support the global economy and people's lifestyles, not being affected by world affairs and the global competitive environment. We are delivering not only cargo but also the sentiments of our customers who put their feelings into their cargo, continue to help people and companies that are working and challenging on a global stage. We are professionals who work closely to customers, providing services that meet their expectations.

Company Overview
Company Name

JAL Cargo Service Co., Ltd.

Main Office Location

JAL Cargo Building, Narita International Airport, Narita City, Chiba, 282-0021, Japan

Contact Information

TEL : +81-476-32-8056

 / 


FAX : +81-476-32-3279

Established

October 14, 1982

Business content

Air cargo and mail operation, etc., trucking service of cargo and mail

Capital

50 million yen

Representative

CEO Yoshinori Morimoto

Number of Employees

531 (as of May 1, 2020)

Stockholder

Japan Airlines Co., Ltd.
Access to JAL Cargo Service
(JAL Cargo Building)
13-minute walk from Airport Terminal 2 Station
Route
Get off at Airport Terminal 2 Station on the JR or Keisei Line
Turn right after exiting the ticket gate. Go straight about 25meters, then go up the stairs on the right.
Go through the central square and climb the stairs.
Go straight and you will reach Airport East Street (Higashi Dori), then proceed to the right.
Turn left and cross the street at the first traffic light (Higashi Dori 2), then go straight ahead for 200 meters.
Cross straight at the next intersection (Nishi Dori 2), then turn left.
After continuing straight for 70 meters, turn right, then go through entrance procedures at the Cargo South Exit Gate.
After entering the cargo area, JAL Cargo Service will be immediately to your left.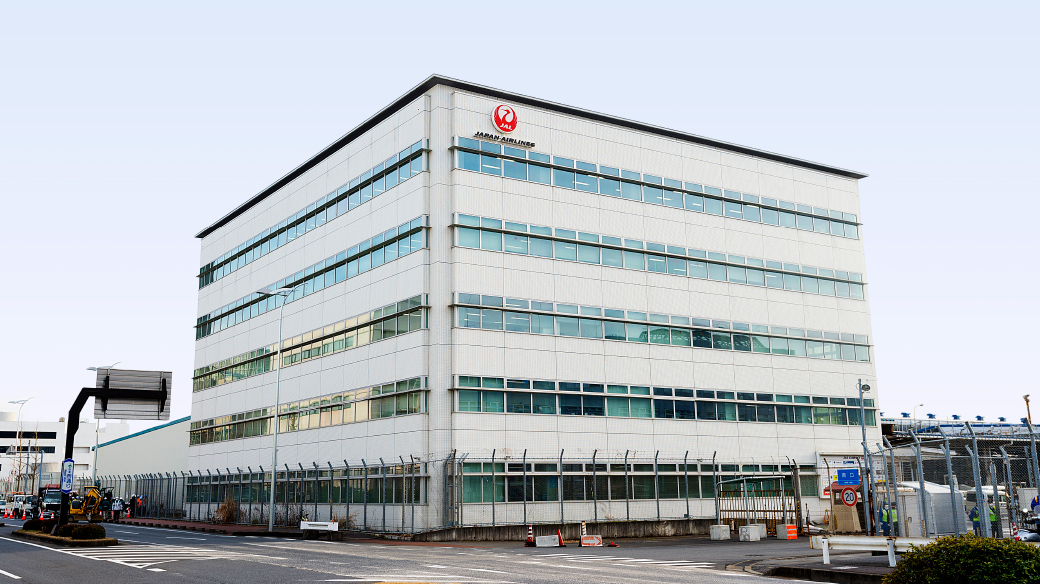 Guide to the JAL Cargo Building and the Import Cargo Document Delivery Counter (Map)
Guide to Cargo Building No. 5 (JL5) (Map)